Flammenco (3 Kg)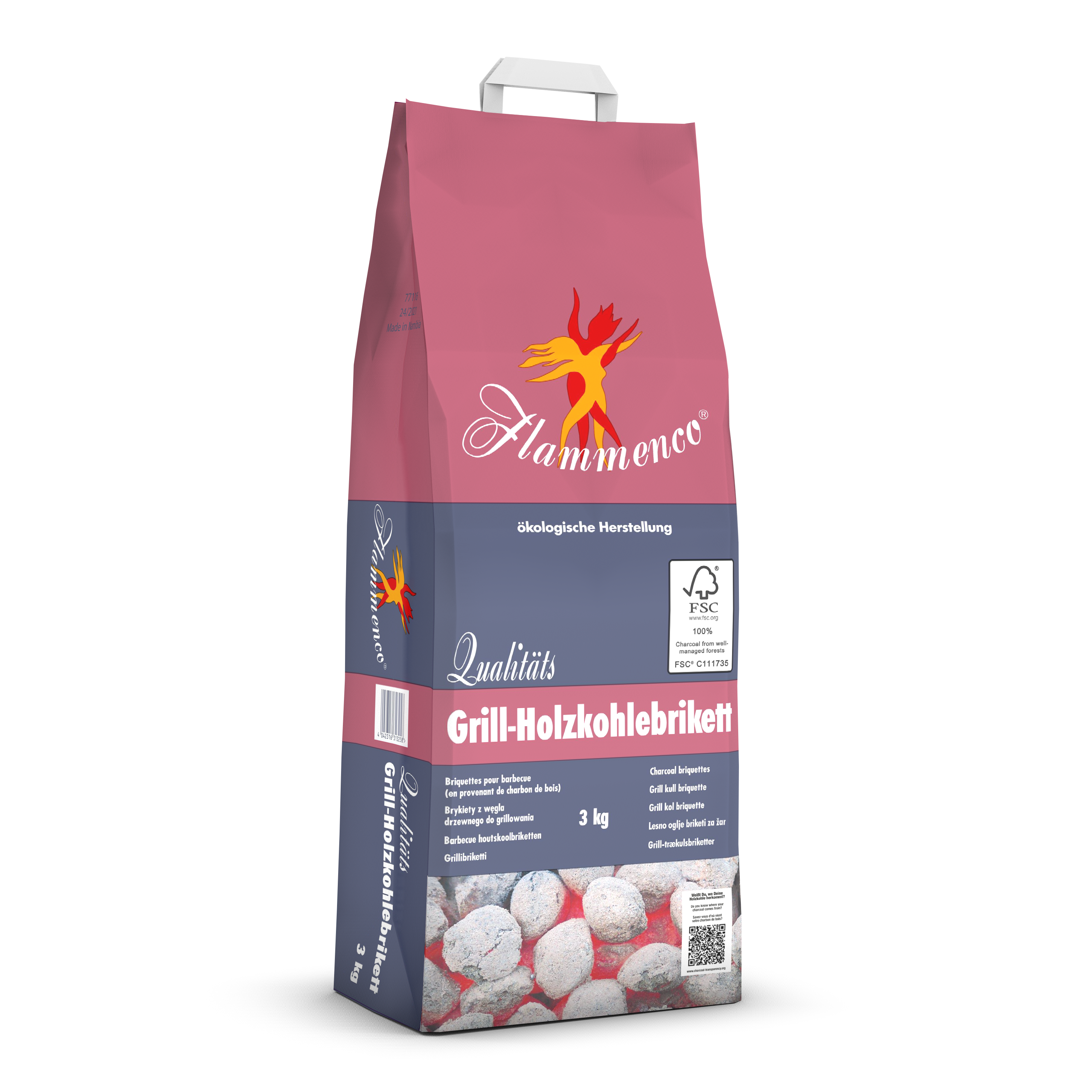 | | |
| --- | --- |
| EAN 13 | 4042316313258 |
| Brand | Flammenco |
| Brand owner | DHG |
| Type of charcoal | Briquettes |
| Conditioning | 3 Kg |
| Declared Species | Acacia (Senegalia), Purple-Pod Terminalia (Terminalia prunioides), Sicklebush (Dichrostachys cinerea) |
| Location of production site | Namibia |
| Certification | FSC 100%, |
| Health and safety instruction printed on bag? | Yes |


FIELD OBSERVATIONS
Score verified by

teams during their field checks (environment, production, distribution, human rights, safety and transparency of the chain).


FIELD OBSERVATIONS
Score verified by

teams during their field checks (environment, production, distribution, human rights, safety and transparency of the chain).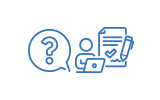 TRANSPARENCY
Score determined in our big declarative survey for brands on charcoal transparency.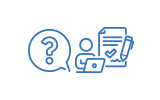 TRANSPARENCY
Score determined in our big declarative survey for brands on charcoal transparency.

My Origin
This Flammenco charcoal bag comes 100% from Namibia. Flammenco charcoal is sold and distributed by DHG Vertriebs- and Consulting GmbH (DHG) in Europe and produced by local partners in Namibia. DHG is a production and service company in the house, garden, and camping sector.
Flammenco charcoal is FSC 100% certified. "Produced in Namibia" tells you the precise origin of this product. Charcoal production takes place in northern Namibia, in the Otjozondjupa region.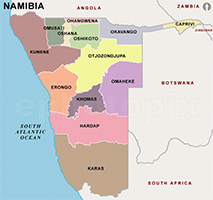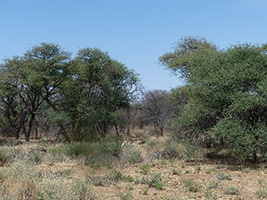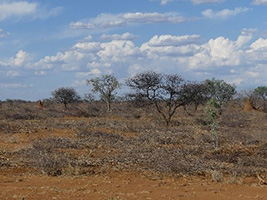 The problem: Bush encroachment
For decades Namibia has suffered from a phenomenon called bush encroachment. The massive expansion of bush on previously open savannah has led to considerable economic and ecological damages. Nowadays, about 50% of the Namibian land area is affected by this phenomenon. Bush encroachment leads to a decrease in biodiversity and reduces groundwater formation.
A key problem of bush encroachment is the reduced availability and productivity of grazing grounds. Once the pastures are overgrown by bush, other plant species like grasses vanish. Therefore, the pasture grounds do not provide enough fodder for local livestock farming. This has led and continues to lead to significant restrictions on commercial and subsistence livestock farming in Namibia.
The chance: Charcoal production
The bushes also offer opportunities. The bushy landscapes provide an enormous biomass potential. The bush material is ideal for the production of charcoal and other biomass-based products. Charcoal production is considered to be a successful way to combat bush encroachment. The charcoal industry in Namibia has so far the largest demand for bush material. During the production, the land is cleared from the bushes, which allows the reinstating of former pasture grounds by simultaneously increasing biodiversity.
Another aspect is that charcoal produced from bush material is not connected to deforestation and forest degradation. Following sustainable bush management plans, charcoal production can help to improve the environmental and social conditions in mostly rural areas. No rainforest is cut down to produce this charcoal. Flammenco charcoal does not come from deforested or degraded areas.
My Journey
The Flammenco supply chain starts on farms which cooperate with DHG. These farms often cover an area of several thousand hectares.
In a next step, the charcoal is transported from the farms by truck to bagging factories. As these bagging factories are part of the Flammenco supply chain, DHG proactively engages the two companies to comply with DHGs quality and social standards.
From the bagging factories, the packed charcoal bags are directly loaded into oversea containers which are first transported by truck to the local railwaystation. Here the containers are reloaded onto freight trains and transported by rail to Walvis Bay port in western Namibia. From there, the containers are shipped directly to Europe.
From the European ports, the majority of containers are transported by inland shipping to ports close to the company-owned warehouses of DHG . Here the respective deliveries are again checked for quality and weight and then palletized for further transport. In a final step, the Flammenco bags are delivered to retailers in Germany, the Netherlands, Belgium, France, Switzerland, Austria, Denmark, Sweden and Finland. DHG follows a just-in-time logistics principle to reduce greenhouse gas emissions during the distribution and delivery processes.

My Production
DHG cooperates with farms in Namibia. The farm owners employ workers to live and work on the farms. They are responsible for harvesting the bushes by clearing land areas using axes or chainsaws. In a next step, the bushes are cut into smaller pieces.
Charcoal in Namibia is produced using a simple technology. Metal barrels are filled with small pieces of bush and then ignited from below. This starts the carbonization process. The barrels are sealed for one to two days until the carbonization process is completed. The charcoal is cooled in the barrels. After the charcoal is completly cooled down, it is removed from the barrels and spread out on the ground. This is, the so called stabilisation of charcoal. The farms are FSC certified, which reflects their compliance with sustainable bush management criteria.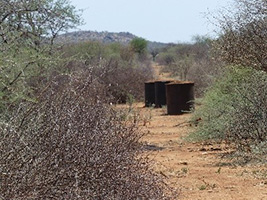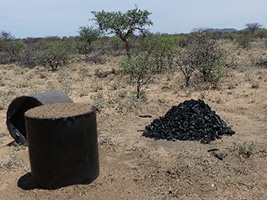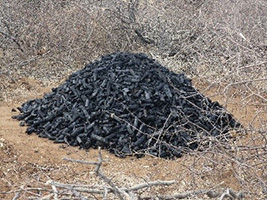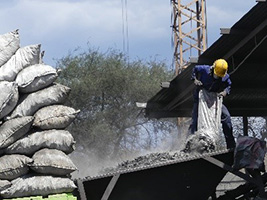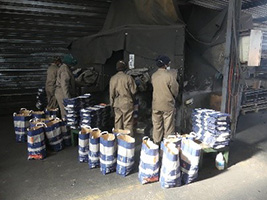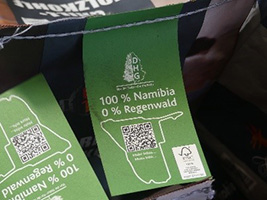 Once the charcoal is ready for transportation, it is filled into big bags, which are transported by truck from the farms to the bagging factories. In the bagging factories, the charcoal is qualitatively sorted, sieved and finally transported to the semi-automated packing line. Here, it is filled into Flammenco bags. Flammenco charcoal is solely produced in Namibia, from the farms to the final bag in your hand.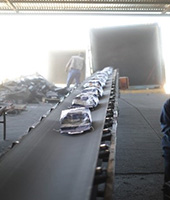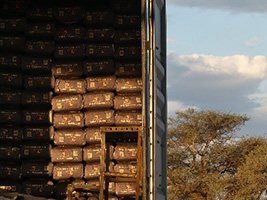 DHG, as well as the bagging factories, are BSCI audited. The Business Social Compliance Initiative (BSCI) stands for social inclusive labor standards on a European level.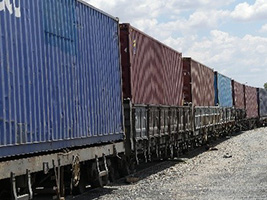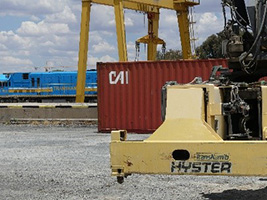 DHG's commitments to fair and responsible charcoal
In Namibia, bad social practices are a problem of the charcoal sector. This directly affects many charcoal workers. With the decision towards a BSCI auditing, DHG and its partners demonstrate social responsibility towards their employees, in a sector where inadequate social standards are not uncommon.
DHG, as well as its partners, ensure that the living conditions of workers are improved. This includes access to education, the provision and pre-financing of protective equipment, decent accommodation for workers on the farms and free and appropriate transport to increase workers mobility.
Building houses for charcoal workers
The farms where charcoal is produced are mostly located in remote areas. DHG and their partner farms have built houses on several farms. This not only improves the workers living conditions it also provides a healthy environment for workers families.
Improving the day-to-day lives of families
To support the workers families, DHG and one of its partner factories build a kindergarden in close proximity to a bagging factory. In Namibia, traditionally women are responsible for childcare, the kindergarden enables them to work without compromising their family.
Protecting workers from dangerous work
Starting with the cutting of thorny bushes, threats of poisonous snakes and spiders and high temperatures during the charcoal production, DHG is committed to improve workers health and safety conditions. This is where DHG can help, all workers are equipped with the appropriate protective equipment, work clothing, shoes, gloves and respiratory masks. The equipment is pre-financed by the DHG in order to ensure safety at all stages during the production.
DHG pre-finances protective equipment to improve workers safety. Normally, workers have to buy their own protective equipment.
Helping workers to improve their mobility
During a visit to Namibia, Earthworm highlighted that workers mobility could be improved. DHG bought 50 bicycles for workers living in the surrounding area of a bagging factory. This not only reduced the daily commuting time for the employees from 2.5 hours to 45 minutes, it also improved the overall mobility of the workers.
Charcoal 100% from Namibia
Flammenco charcoal is 100% produced in Namibia. Thereby, the value added of this product stays in the country. The farms within the Flammeco supply chain are FSC certified, this means that sustainable management criteria are met during the production. Foremost, no rainforest is cut down to produce Flammenco charcoal from Namibia.
My Evaluation
Earthworm Foundation supports its members in the production of responsible charcoal. After each factory visit, Earthworm carries out both a qualitative and quantitative evaluation of the factory. This assessment is based on 4 main categories: Sustainable management of forest and the environment, environmental impacts and forest management, respect of human rights, of health and safety, controlled production and distribution processes as well as transparency of the whole supply chain. In a desire to support companies towards continuous improvement, Earthworm follows-up on the implementation of the recommendations made during previous and actual visits: We have been to the factories from which the charcoal you have just bought comes from and we evaluated the factory using the following categories:

| | |
| --- | --- |
| | Transparency : DHG Vertriebs- and Consulting GmbH and its suppliers provide detailed information about their charcoal deliveries. All farmers and bottlers who were visited in Namibia in the short time provided information and showed the required documents. In addition, there was an open and constructive exchange in order to improve weak points in the interests of all parties. DHG's proactive performance on enaging it supplying companies within the Flammenco supply chain ensures that the charcoal comes 100% from Namibia. DHG has a robust internal traceability system in Namibia as well as in the storage facilities in Germany. This makes it possible to trace from which farm the charcoal originated and in which bagging factory it was packaged. |
| | Sustainable management of bushland and the environment: Bush management plans on the farms as well as extensive knowledge of the farmers about the ecological interactions of the savannah ecosystems result in a responsible charcoal production. The farms are FSC certified. |
| | Respect for workers rights, health, and safety: DHG and its supplying companies in Namibia provide workers with stable working conditions and a decent working environment, including health and safety training for workers, social security, sick leave, annual leave, and maternity leave. The partner companies of DHG in Namibia work to improve the daily lives of their employees and to ensure compliance with basic social standards. FSC (https://ic.fsc.org/en) certifications of the farms as well as BSCI (https://www.amfori.org) audits of the bagging factories reflect their aspiration for recognized workers rights and compliance with health and safety regulations. However, there is still room for improvement. In the coming months, additional farms will be FSC certified in order to significantly improve living and social standards. |
| | Controlled production- and distribution services: The simple technology for charcoal production leads to increased greenhouse gas emissions during the production on the farms. This provides room for improvement. During the further processing of charcoal, all production steps are controlled and traceable. DHG is currently developing a technology together with its local partners to produce charcoal in a more environmentally friendly and emission-free way, drawing on national and international know-how. In particular, this should improve the situation for the workers. |

Discover more:
www.earthworm.org