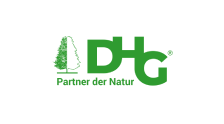 DHG
DHG stands for high-quality charcoal from Namibia, certified according to the standards of the Forest Stewardship Council (FSC) and the Business Social Compliance Initiative (BSCI). DHG uses wood from wildly proliferating invasive bushes as raw material. In this way, Namibia's species-rich savannah landscape is preserved, creating fertile farmland and local jobs. The uncontrolled spread of invasive bushes causes the water table and plant species typical of the region, especially grasses, to decline. Earthworm Foundation conducted field visits to almost all of DHG's Namibian production sites for barbecue charcoal.
EF works with our suppliers to support them on their journey of continuous improvement towards responsible charcoal together with EF we work for a sustainable development of our supply chains. One focus of our work is to further improve workers' living conditions on charcoal producing farms.
By partnering with Earthworm Foundation, we create a credible basis for our wide range of sustainable, ecological barbecue charcoal and also improve our processes. Thus we offer trade and consumer products for sustainable and ethical consumption.
Products