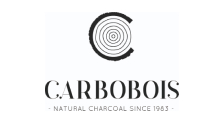 Carbobois
Carbobois is a Belgian company created in 1983. As part of its quality policy, Carbobois contributes to sustainable development and is committed to ethical, ecological and social charcoal. This commitment is reflected in :
Highly demanding environmental certifications, FSC and PEFC, which guarantee traceability as well as supplies that respect nature and people.
A BSCI social certification that guarantees fair treatment of all employees.
A fair remuneration of producers in order to make charcoal a lever for local economic development and reduction of inequalities.
100% of supplies tested to guarantee the quality of the products sold and the satisfaction of our customers.
Thanks to all these actions, carbobois participates in the improvement of forest management, the economic development of supply regions and the transparency of the charcoal market.
Products