CTI/Our Initiative
The aim of the Charcoal Transparency initiative is to bring more transparency to the entire European charcoal market to actively and efficiently fight against the degradation of our forests and the exploitation of human beings.
As a consumer, you must be informed of what you are buying. Just like when you read the ingredients on food packaging, you can do the same with charcoal. This allows you to learn more about the product's history, ensuring a more responsible choice.
For several years, our Foundation has innovated, informed and alerted the main players in the sector about the need to be more transparent. In this opaque sector, transparency is the major tool to fight against deforestation, forest degradation and the exploitation of people who produce charcoal. Since then, we have made a lot of progress and impact, but there is still much to be done ...

We are working with many actors in the charcoal industry to help them bring responsible products to consumers. In four years, our teams have conducted more than 150 field visits in nearly 15 countries. These field visits are used to evaluate forest practices, manufacturing methods, working conditions and transparency across the supply chain. They are used as a means to accompany the charcoal producers towards more virtuous practices and to give recommendations on the improvements that they can make all the while telling the stories of the products.

Our approach goes beyond certification and applies specifically to charcoal. We do not use a logo, which we deem often not to be transparent or informative enough. Instead, we use an interactive continuous improvement approach to update the stories of your products in real time.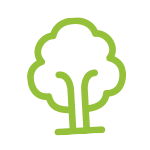 What we evaluate
Forest
Charcoal is made from wood, which often comes directly from the forest. Forest management, being the basis for wood production, is an important aspect of the charcoal production chain. The type of forest management varies significantly in different parts of the world. We verify that the wood is not from deforested or unsustainably managed forests; unsustainable forest management can have negative impacts on forest ecosystems.
Charcoal can also be produced from sawmill residues which are woody side-products of the wood processing industry. It is important to know where the sawmill residues come from to ensure responsible wood sourcing.
We check that the wood raw materials are not sourced from HCV (High conservation value) areas, IFLs (Intact Forest Landscapes) or deforested or degraded forest areas and are not listed under the IUCN red list, CITES list or under local nature protection laws. In Europe, the wood used for charcoal production should be either firewood logs (logs of low quality and defects) or wood of small diameters, which are produced during thinning operations (used to increase the forests productivity and resilience).
In our understanding, it is important to see the actual wood production to understand regional and local forest management and timber harvesting practices. This allows us to follow the wood from its harvesting in the forest to the charcoal factory.
Doing this, we follow our No deforestation approach, which allows us to proactively engage with all stakeholders that collect timber for charcoal production to ensure that harvesting practices have reduced impacts on fauna, flora, water, soils and workers safety
Why:
Today, forests around the world are under assault. In parts of the world, the need for wood for charcoal production contributes to unsustainable management, forest degradation and deforestation. This in turn has negative effects on forest ecosystems, their water, air and climate regulation functions and on people who depend on forests. Deforestation and forest degradation account for 12 per cent of global greenhouse gas emissions, this makes it even more crucial to know where your charcoal comes from.

The charcoal bags we use and the forests we cherish are directly connected. Each charcoal bag has its origin in a forest, (shrubland, agroforestry system etc.). In Europe, quite a significant amount of charcoal derives from forests located in tropical areas like in Africa or South America. Does it mean that all charcoal from Africa and South America is connected to deforestation and forest degradation?

No, this very much depends on the country, the type of forests and the tree species used for charcoal production. In order to be sure that this product is not linked with deforestation, it is very important to know what tree species you find in your charcoal bag. If you get no information on the bag, please avoid buying this kind of product.

We believe in forestry and land development that is good for people, nature and the economy. To achieve this balance, we urge all to leave intact what remains intact, restore what can be restored and act as responsible stewards of our finite forests.
How:
We go on the ground to implement our continuous improvement approach. We apply our CCS methodology (Charcoal Control System) to check timber harvesting, documentation and assess if the environmental impacts on forests correspond to our understanding of responsible forest management. This allows us, to monitor our partner's performance in managing complex issues in order to move forward in their sustainability journey.
We verify that the wood is not from deforested or unsustainably managed forests; unsustainable forest management can have negative impacts on forest ecosystems.
We check that the wood raw materials are not sourced from HCV (High conservation value) areas, IFLs (Intact Forest Landscapes) or deforested or degraded forest areas and are not listed under the IUCN red list, CITES list or under local nature protection laws.
What is assessed:
Type of raw material: lumber, thinning/industrial/energy wood, sawmills by-products, invasive species...
Species used: verified against IUCN red list, CITES, locally protected species
Supply area: not from HCVs, IFLs, protected areas, deforested/degraded areas
Supply range : distance between harvesting area and the carbonization site
Legality/Governance/Management plan : cutting licenses, management plan, plot plan, forests ownership
Forestry practises : harvesting practises, impact on fauna, flora, water, soils, workers safety
40 items, coefficients from 1 to 5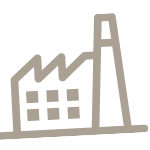 Production
Technologies for charcoal production vary signigicantly which also accounts for production and management efficiency.
Clear defined and seperated production processess help to understand the journey from the forest to the final charcoal product. Depending on the technology used, the impact on forest & on climate is quite different. Our goal is to help all the production facilities to improve efficient production processes to reduce pollution and to implement clear quality and traceability processes.
Why:
Charcoal production contributes to global greenhouse gas emissions and low performing production processes may have negative environmental impacts and often lack transparency, which can lead to bad quality products. Depending on the technology used, you may need between 4 to 12 metric tonnes of wood to produce one tonne of charcoal. If the technology is reusing pyrolysis gazes during the carbonization process, the emissions are very low and the yield is improved. Hence, this kind of technology uses less wood to produce the same amount of charcoal. However, if the technology is not efficient, there is a larger impact on forests & air.
Clear production processes & strong yield measurement system enables us to be sure that the factory is really producing charcoal as the producers claim & is not buying charcoal from other areas pretending to produce locally.
How:
We go on the ground to implement our continuous improvement approach... We apply our CCS methodology (Charcoal Control System) which allows us to check internal production processes, like wood storage and cutting, carbonization, cooling and stabilization. Our methodology on the ground is to help factories to implement traceability tools to be able to measure volumes at each production step: wood harvesting and processing, production & delivery. Our main goals are to establish clear production and quality management processes. We also asses the technology used & suggest improvements to reduce impacts on forest & air. This indicator is key to measure Green House Gases impact.

What is assessed:
Raw material management: records of incoming wood, organization and upkeep of the wood stock; cutting and conditioning processes, wood drying
Carbonization: filling of ovens, carbonization time and temperature, type of technology, recycling of pyrolysis by-products, impacts on water/soil/air, yield, energy link with surrounding factories
Cooling and stabilization: monitoring of cooling and stabilization times in dedicated areas
Bagging: equipment, records of bagged quantity, pallets standardization, monitoring and records of end products stock
Expeditions: standardization of trucks, transport documents, distance from final client
Internal traceability: tools enabling to follow each step of the production process
Yield wood/charcoal: quantity of wood used per oven, corresponding charcoal production per oven, oven volumes and species used
40 items, coefficients from 1 to 5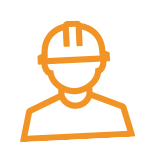 Workers' rights and safety
Decent working conditions, including appropriate health and safety conditions for workers and respect of workers' rights
should be respected
On the ground, our Earthworm teams verify; that workers are provided with decent infrastructure, appropriate protective equipment and regular training on health and safety. We check if the factory is equipped with a performant firefighting system and that emergency procedures are implemented. We make sure that the labor regulations are in line with national, international laws and standards regarding workers' rights; and that bonded and child labour are exempt from the factories.
Why:
The mentioned issues make charcoal production a risk in terms of exploitation of people. Charcoal remains an informal market in many places of the world, & respect of human beings is key to be considered as responsible. We have to make sure that the charcoal found in stores is not linked with bad practices. Find more about our No Exploitation/Respect approach here :
https://www.earthworm.org/our-work/areas-of-work/respected-workers
How:
Earthworm foundation's staff goes on the ground implementing its continuous improvement approach and we apply our CCS (Charcoal Control System) methodology, which evaluates working conditions and respect of human rights in charcoal production plants. We proceed with inspection of health and safety procedures implemented in the factory, we interview workers and check contracts and pay slips.

What is assessed:
Fire fighting system: water reservoir, extinguishers, pumps, pipes, warning signs
Protection equipment: glasses, masks, helmets, ventilation system
Training: related to job description, emergencies and first aid
Workers infrastructures: rest room, showers, toilets, changing room
Workers rights: monitoring of working hours and extra hours, salary sheets, healthcare, holidays...
35 items, coefficients from 1 to 5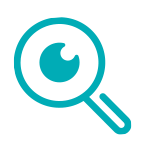 Transparency
This score indicates the supply chain transparency level, from forests to the stores: each node of the supply chain is identified; all goods from incoming wood to outgoing charcoal are quantified.
A transparent supply chain must respect the following criteria: All raw material (wood and sawmill residues) suppliers are identified with a sufficient level of information (type and location of wood harvest, harvesting documentation). The transportation of the raw material needs to be transparent, fully documented and legal. Within the factory, traceability processes need to be in place to follow the wood from its entry in the factory to the final charcoal inside charcoal bags. The quantities of produced and delivered charcoal must be visible and need to match. We insist on documented charcoal transactions and transport mechanisms from production plants to charcoal traders and from charcoal traders to retailers.
Why:
The global charcoal business remains generally informal and opaque. Not all charcoal producers and traders write down on their bags the country of origin and/or the species used to make their charcoal. Wood purchasing processes can be unclear and legality is not always ensured. Producers might also pack charcoal coming from other places than their own production plant without declaring it. Asking for more transparency is key to turn some bad practices into more responsible ones.
How:
Our methodology is to engage the whole sector on more transparency. In relation with retailers, Earthworm is collecting transparency up to the producer & then the forest. It is key to identify precisely where the wood is transformed into charcoal. Without this transparency, no link with the forest is possible. Once the supply chain is mapped, our Earthworm teams go on the field to implement our CCS approach: checking wood transport documents, their internal traceability system, charcoal delivery documents, coherence between production yield and production capacity, volumes of charcoal shipped etc. Many control points within the whole supply chain & particularly on volumes, are assessed in order to have very precise transparency indicators.

What is assessed:
Supply chain mapping : identification and level of knowledge of each node
Level of information about Raw material suppliers : identification (names, location) of all roundwood and sawmill by-product suppliers, wood buying processes
Wood transport: transport and certification documents, calculation method of volumes of incoming wood
Quantity of end products delivered (trader) : Deliveries and transport documents
Quantity of end products delivered to the retailer: Deliveries and transport documents
30 items, coefficients from 1 to 5
The need for responsible charcoal Global Issues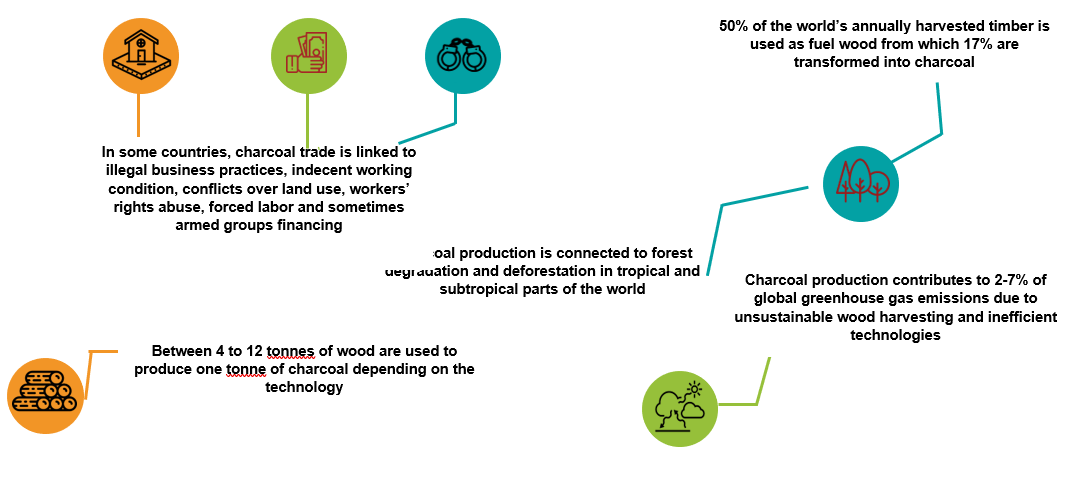 Why: The need for responsible charcoal
- Forests cover around 30% of all terrestrial land:
Forests cover roughly around 30% of the world's land area. Three percent of the earth's forest cover was lost between 1990 and 2005, mostly in tropical regions, and there has been no significant decrease in the rate of deforestation over the past 20 years.
- 1.6 billion people depend on forests:
more than 25% of the world's population rely on forest resources for their livelihoods and most of them (1.2 billion) use trees on farms to generate food and cash.
- 50% of world annually harvested timber is used as fuel wood:
3.7 billion m3 of wood are extracted from forests worldwide (2015) 1.86 billion m3 of wood was used as fuel wood from which 17% have been directly transferred into charcoal
- Charcoal production is connected to forest degradation and deforestation in tropical and subtropical parts of the world.
Charcoal production mostly occurs in countries where forest degradation and deforestation are reported threats to the countries forest ecosystems. Forest degradation refers to the reduction of the capacity of a forest to provide goods and services (FAO 2015 Terms ) and deforestation refers to the conversion of forest to other land use or the permanent reduction of the tree canopy cover below the minimum 10 percent threshold. Deforestation implies the long-term or permanent loss of forest cover and implies transformation into another land use (FAO 2015 Terms ).
- Between 4 to 12 tonnes of wood are used to produces one tonne of charcoal
, depending on the technology, the tree species and climatic conditions the amount of wood used for the production of one tonne of charcoal varies significantly.
- Charcoal production contributes between 2-7% of global green-house gas emissions due to unsustainable wood harvest and inefficient technologies.
Along the charcoal value chain, inefficient production technologies and unsustainable wood harvesting are the main contributors to greenhouse gas emissions. A shift from traditional kilns to highly efficient modern kilns could reduce GHG emissions at this stage of the value chain by 80 percent (FAO2017).
- Global charcoal production increased about 19% from 2005 to 2015.
The worlds charcoal demand will continue to increase due to a triple effect of population growth, urbanization and the relative prices of alternative energy sources compared to charcoal
- In Europe, charcoal is used mostly for barbecuing.
In 2017, the European Union imported 650.000 tonnes of charcoal, 59 per cent from tropical or sub-tropical countries.
1
https://ec.europa.eu/clima/policies/forests/deforestation_hr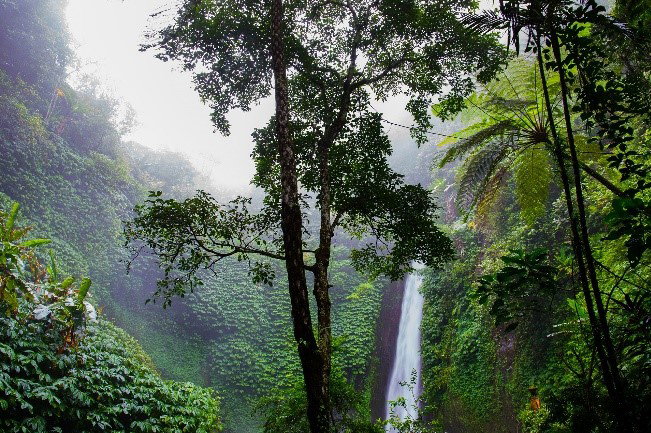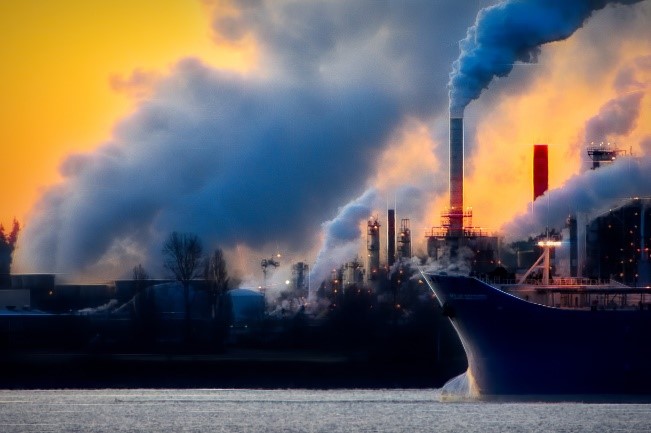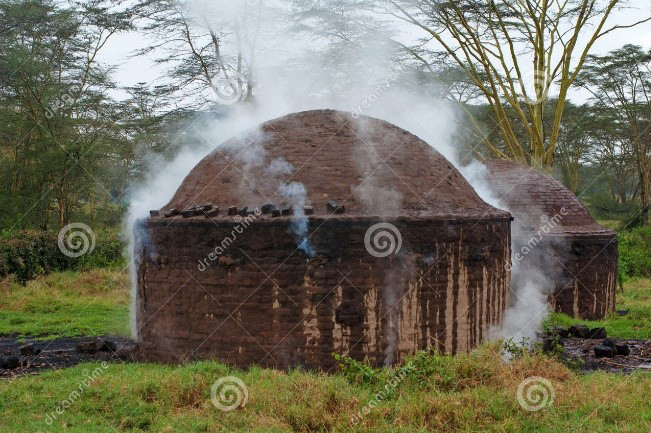 The Industry Problem - Opacity

In 2012, when the Earthworm Foundation started to work within the European charcoal market, opacity was a defining market characteristic. Opacity occurred and still occurs in various forms at various stages in the supply chain. From illegal timber trade and missing documentation to certification fraud and lack of information written on bags

Our Solution : Transparency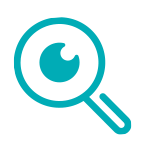 The Earthworm foundation actively engaged with numerous market actors. At first, the French charcoal market shifted towards more transparent business practices, followed by other European markets like Belgium and Germany. Since then, thanks to our partners' efforts, a growing demand for responsible charcoal is observed on Europe's markets.